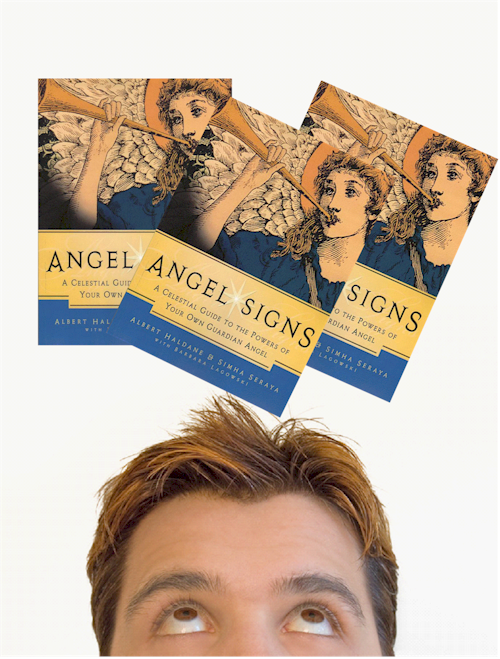 Learn the Name of your Guardian Angel, contact the friendly celestial spirits ministering your life since the date of your birth on Earth.
  
Upgrade your spiritual hyper-consciousness program!
Now!
Experience the mind-power boost contained in your angel's name!
---
Your Questions – Our Answers

You: WHO IS MY GUARDIAN ANGEL?

Us: You shall find the exact name of your Guardian Angel in the reference book Angel Signs, A Celestial Guide to the Powers of Your Own Guardian Angel.
At the exact time of your birth your guardian angel has imprinted your soul with specific mindal-spiritual powers that you need to successfully accomplish your mission on Earth during your sojourn in a human body.
The angel signed that imprint with his/her name. Whenever you invoke the exact name of your guardian angel those powers are activated! So, as you know the date of your birth, so you can know the name of your guardian angel!

You: May I learn that name now, without purchasing the reference book Angel Signs?

Us: Yes! Download only 1 chapter…YOUR own Angel chapter. (3 pages filled with precise useful guidance). Select your date of birth – Download – Start reading immediately! Wherever you reside on the planet! Asia- Africa- Europe- America – Oceania.

On this website only! Call Your Guardian Angel by exact Name! Easy Steps! Immediate Success!

In the right column go to

Product Categories

then Select

Month and Day

of Birth
 Add to Cart.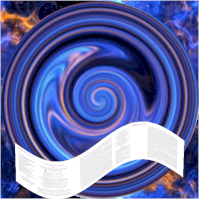 Immediately download 1 angel chapter, format .pdf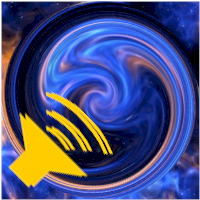 You may also download the corresponding Angel CHANT mp3






You: What shall I find in my Guardian Angel chapter?

Us: In Your Guardian Angel FULL Chapter you will find: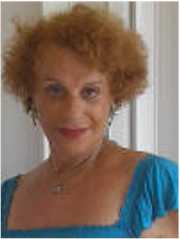 1-The EXACT NAME of your Guardian ANGEL


2-A wide-ranging account of the
Virtues, Qualities and Skills, mental and spiritual Powers
bestowed upon you by your Birth Angel.

3-An easy guide to

Phonetic

Pronunciation of your Angel's

EXACT NAME

.

4-Universal Resonance of each LETTER-CONSONANT composing the Angel's EXACT NAME

5-

A list of the

COLORS in HARMONY with your Angel's spiritual powers.

6- A powerful

POETIC INVOCATION

to your Guardian Angel, reflecting the true meaning of the Angel's NAME.
 
Bonus Gift:

Additional text, presenting in depth information about the
nature and powers of Guardian Angels.
(extract of the reference angel book Angel Signs – a celestial guide to the powers of your own guardian angel, by Simha Seraya & Albert Haldane (first published Hardcover in 2002 by Harper Collins – Paperback in 2011 Manakael MasterWorks )
   Immediate Easy Download! Anywhere on the Planet! All time zones, all continents!
Immediately download One angel chapter, your Guardian Angel.

Who is my guardian Angel? MIYICA-EL…..DANIYA-EL…..ALADI-YAH…..NELCHA-EL….ARIYA-EL…..LEAVI-YAH…..  
MITSARA-EL..?…ANAVA-EL…?..PEHALI-YAH..?…POVIYA-EL..?..HAZIYA-EL..?…VAVALI-YAH…?..YELIYA-EL..?…SIYATA-EL…? OTHER?




---
GREAT BIRTHDAY GIFT!
Surprise your best friend(s), family members, lovers! Show you are thinking "out of the box".
Give your friends the opportunity to improve their mental experience and discover their spiritual potential…
Just download on your computer or tablet their own Guardian Angel chapter (based on their date of birth).
..attach the .pdf file to the Happy Birthday e-mail you send them…
And Voila! Make people happy, make Angels happy, surely you shall find happiness in return!

---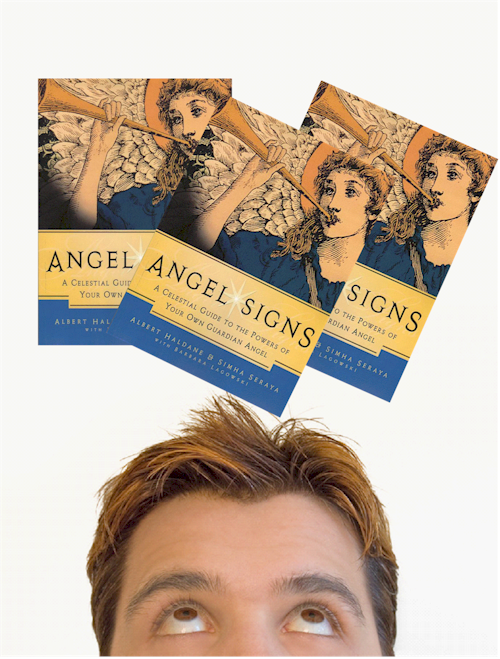 I you wish to LEARN MORE ABOUT 72 GUARDIAN ANGELS (your own, your friends', lovers, associates'…)
Click here to Acquire the book Angel Signs, at amazon.com
and soon communicate with up to 72 Angels
The authors of the reference book Angel Signs (2002) have restored the EXACT names of 72 guardian angels by decoding the original Hebrew text. Invoke Guardian Angels CONFIDENTLY!

Reader's review (at amazon.com)
What a delightful book. amazon.com alerted me about this book in an email
prompt.i checked it out and decided to try it,  so i ordered it from amazon's uk site,and i do not regret the decision.it turned out to be a
brilliant  book on guardian angels.its easy to use,very direct and to the point,and very easy to help others with[if they are interested in
finding out who their personal guardian angels are,and how to call upon them properly].in fact i had been waiting for this book to appear
in my life for a long time.i have bought and sold on some other angel books i had,but this one is for keeps.i like it so much,and i am sure
prospective buyers will agree with me on this.
8 of 8 people found the following review helpful
delightful
  By 
bill  mez  "mezzo"
  on July 30, 2007
 Amazon Verified Purchase
Always on a quest for deeper meaning! Expand my horizons by reconnecting with my essence to create a better me!
---
Keep exploring! There is so much more to learn!
Learn more about fruitful relationships with Angels..
Learn more about the true power of WORDS…
Learn more about crucial Answers regarding multiple dimensions of your Life
Learn to ask crucial Questions regarding your own soul…

 Surprise yourself, read THE SACRED TEN, by Simha Seraya and Albert Haldane (authors of the reference Angel Signs)

Subtitles:
The Quest for Truth
Quantum Leap to Paradise

A Philosophical novel. Expounding Linguistic science, angelology, soul travel, metaphysics, presented in a recreational context. Academia and beyond Academia (Original content, as per definition of Wikipedia)


Professional Review

 As real-life experts in fields such as philosophy, religion, metaphysics, linguistics and many historical ancient texts, the authors have a vast reservoir of knowledge from which to create this story. An adventure of the soul and mind uncovering a series of coded messages in the Ten Commandments that could change the meaning of life. Kirkus Reviews

IN THIS WEBSITE, EXPAND YOUR KNOWLEDGE WITH THE HELP OF ANGELS.

LEARNERS' CORNER Go to the Angels' Teaching section on this website.
Titles:Basic Angels Teaching
Higher Angels Knowledge
Angels' University
Coming soon: basic teaching on the fundamental building blocks of the human language.
Exploration of the links between celestial language and human language.
---